Well, I just 'beat' this game, now I'm trying to dominate it.
You control a cube and try to navigate your way to the end, collecting prisms as you go and trying to get there as fast as you can. In terms of feel, level design, to me, it feels a lot like Portal 2 without the robots. Or anything remotely related to Portal 2. It just feels like it to me.
It's 1.99 on the 3DS E-Shop, and it's also available for the Wii U.
Here are some screenshots.
---
End of the first level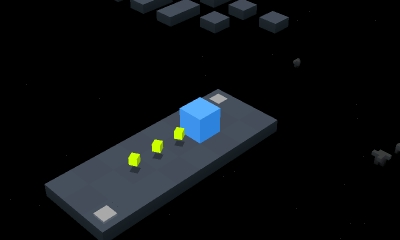 Some prisms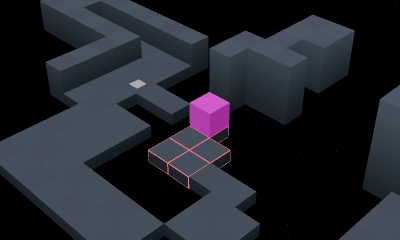 All part of the fun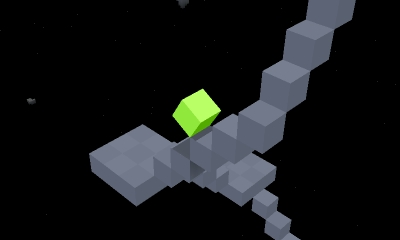 Stairs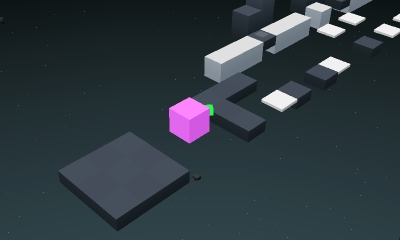 Not the last level.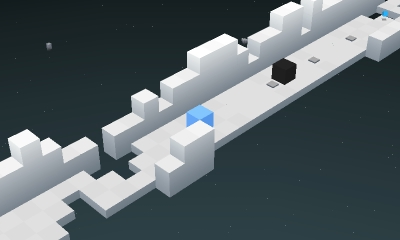 Little Blacky
---
The game itself offers three challenges.


About 40 or so regular levels

About 40 or so extended levels, some include a little black cube that gets in your way

about 15 bonus levels that are hard as hell

And I highly recommend it. The controls take some getting used to, but after that, it was totally worth my while. So, it's a great game.  
It's also on
miiverse
, which is where I got the screenshots taken.